Spindle Liners, made from durable polyurethane, are a CNC lathe accessory that allows machinists to manufacture parts from extruded profiles and odd shapes, to the same exacting tolerances as parts machined from standard round stock.
Spindle liners are able to be customised to fit the outside and inside diameters for your machine and bar.
These products are designed to solve application issues, extend the life of tooling and increase the productivity of your shop.
Features include: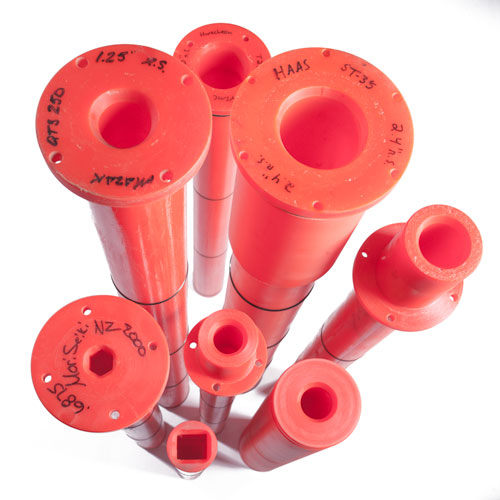 Better control & protection of bar stock
Liner IDs for bar diameters 1.5mm to 250mm+ and liner wall thickness as thin as 1.3mm
Engineered solutions for any extrusion or shape—never any locator pins, which can mar your bar stock
Hold tighter tolerances on existing machines
Limited scrap rates
Precise turning at increased speeds
Minimized vibration & reduced sound
Extended machine-life