5th Axis Multiposition Rock Lock Bases
Set up your 3 axis machining center with the most versatile zero point system ever!
Rock Lock bases allow for quick changeover of fixtures & vices with up to 95% reduction of setup times.

Patented free float design ensures equal force on all 4 pull studs guaranteeing repeatability of less than 8 microns.

Can be adapted to any machine vice with a 5th Axis pull studs.
Compatible Components for Rock Lock Bases
Part Code

Mounting

Dimensions

Drawing

Price

RL96A-3613S0

Undrilled (Drill your own Holes)

156mm x 338mm x 30mm

$2478
$1699

RL96A-3613S1

2 x M12, 96mm PCD
2 x M12, 250mm PCD

156mm x 338mm x 30mm

$2478
$1699

RL96A-3613S2

4 x M12, 80mm apart

156mm x 338mm x 30mm

$2478
$1699

RL96A-3613S3

4 x M12, 100mm apart

156mm x 338mm x 30mm

$2478
$1699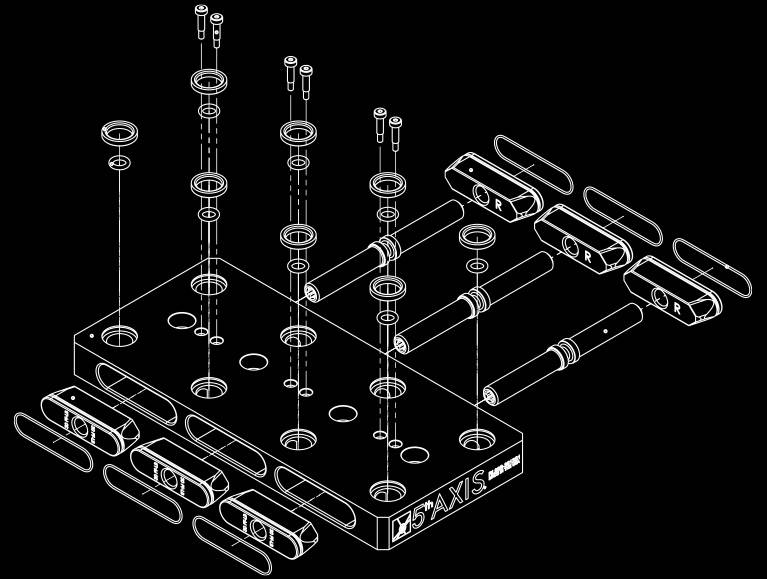 Prices Valid until 30/09/2022

All prices are exclusive of GST & Freight