Earth Chain - Magnetic Workholding Systems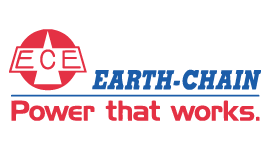 CONTACT US TO MAKE AN ENQUIRY
Established in 1988, Earth-Chain Enterprise Co., Ltd. is a professional manufacturer of Magvise magnetic work holding systems. Magvise magnetic work holding systems are suitable for CNC vertical & horizontal machining centres, double column machining centres, vertical & horizontal lathes, and quick mold change systems for plastic injection machines to improve efficiency.
Download Earth Chain 2023 Catalogue PDF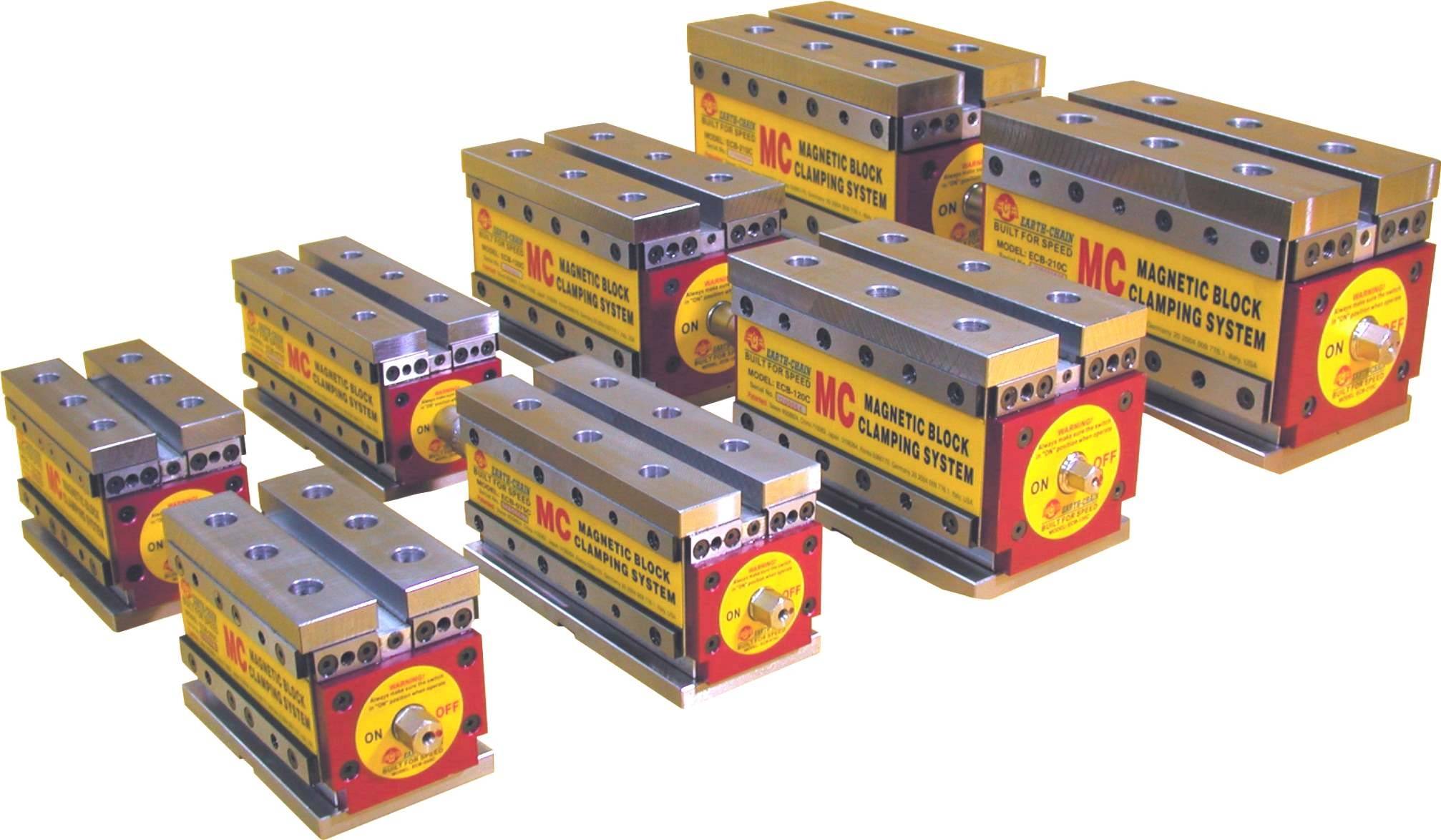 PERMANENT MAGNETIC CLAMPING BLOCK
ECB SERIES
Suitable for medium & large workpieces
(Can do 5 sides machining)
Bring up a new sense of clamping way for metal working on CNC Machining Center and Milling Machine in quick clamp workpieces. Free to set up position, numbers and distance of Magnetic Clamping Block according to the size of workpiece. Also includes changeable Induction Soft Block.
MODEL NO
HOLDING POWER
MINIMUM THICKNESS OF
WORKPIECE REQUIRED
G
G= +0 - 0.03
H
H= +0 - 0.03
N.W.
ECB-210
2100kgf±5%
30
115
Accuracy control
required
134
Accuracy control
required
36kg
ECB-120
1200kgf±5%
20
92.5
108
18kg
ECB-075
750kgf±5%
15
85
78
9.5kg
ECB-050
500kgf±5%
15
61
78
7kg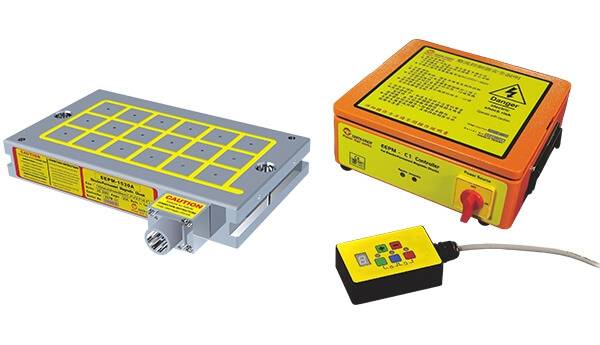 ELECTRO-PERMANENT MILLING
MAGNETIC CHUCK
EEPM-A.B.D.E SERIES
Suitable for CNC Vertical machining center
(Can do 5 sides machining)
Capable for 5 sides machining and un-obstructed cutter movement during machining. Allows workpiece machining to be finished in one cycle, while still achieving best machining accuracy and increased working efficiency. Easy and convenient to clamp a workpiece, shortens clamping time.
Minimum size of workpiece required as 4 alternate magnetic square poles and above contacts is necessary for optimum clamping.
MODEL NO
Pole Size
Fiux Line
Workpiece
Application
Magnetic force
EEPM-A Series
35×35 mm
15 mm
Thin, small
Cutting, milling
580 ±5% kgf/4 poles
EEPM-B Series
50×50 mm
25 mm
Small, medium
1250 ±5% kgf/4 poles
EEPM-D Series
70×70 mm
40 mm
Medium, large
2800 ±5% kgf/4 poles
EEPM-E Series
92×92 mm
50 mm
Large
4800 ±5% kgf/4 poles
At Livetools we pride ourselves on having innovative tools that will improve your efficiency and save you time.
We have an excellent team who are going to help get the right product into your hands and on your machines fast.
We keep inventory in stock and in most cases can deliver next day.