NexJen NJT1550 – Oil Skimmer​
The NTJ1550 C -Thru® Separator is a unique, patented unit designed to remove solid and liquid contamination from coolants and cleaners throughout the metalworking and pretreatment industries.
Contaminants such as hydraulic oil, way lube, and rust: preventatives continually enter the metalworking and cleaning fluids from the machine itself or parts being processed in the application.
Contamination of coolant will decrease the coolants life, increase bacteria activity leading to odor and rancidity. The contaminates will also decrease tool life and potential reduce surface finish quality.
The NTJ1550 coolant skimmer is extremely efficient and gets you results!
It takes only limited space and is mounted via a magnetic base system, meaning that you can easily mount it to the side of the relevant CNC machine.
A float is located in the coolant tank and connected to a pump (electric or air) which draws the contaminate oil from the surface of coolant. The tramp oil is separated and remains in the C – Thru® Separator where it can be drained out by opening the valves.
A simple and elegant solution which is extremely efficient that cleaning your coolant.
NTJ1550 Benefits
Extended metalworking fluid life
Reduced waste disposal
Increased tool life
Simple and quick installation using magnetic base
No consumables
NTJ1550 C-Thru® Separator Package Contents​
C-Thru Separator standard tank
magnetic base, float
230V 50Hz CE marked electrical pump
1″ pvc hose (8 ft)
1/2″ pvc hose (16 ft)
1″ hose clamp (2)
1/2″ hose clamp
service instructions
Set Up Diagram
Magnetic Mount System
Operation Mechanics
How NexJen NTJ1550 Works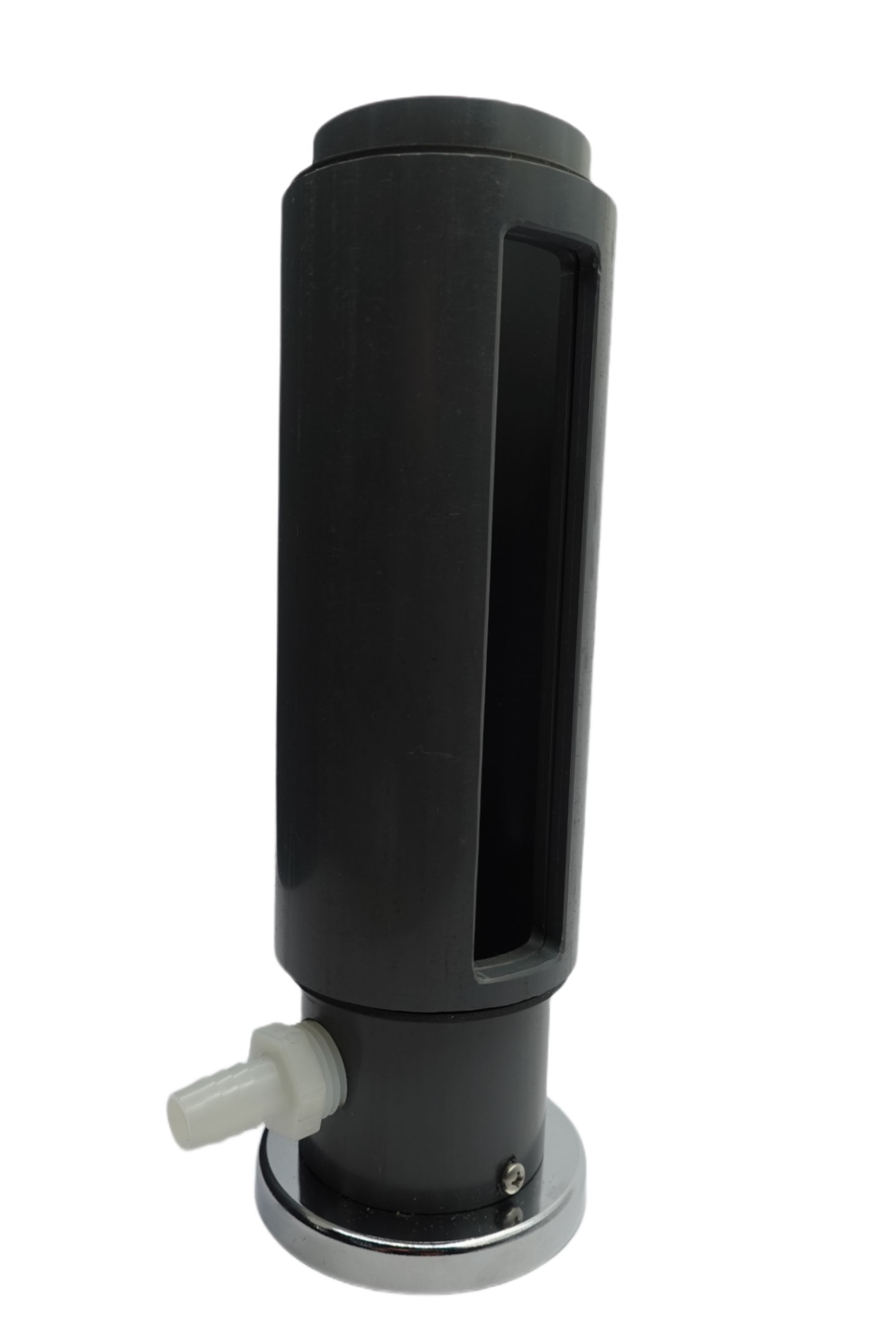 The Perfect Skim - NJT4100
Download Perfect Skim Brochure
The Perfect Skim, which is fixed to the sump via a magnet, is a compact skimmer designed to remove free floating oil from the top of the fluid surface. The compact design allows the device to fit into areas where three ball float can not work effectively. Minimum sump access required Is 88mm.
The Perfect Skim eliminates the need to modify or redesign a sump to allow for a typical skimming device to remove floating contaminants from the process fluid.